Coast OnScreen Inc. is a not for profit organisation based on the Central Coast of NSW, Australia. Our mission is to foster a sustainable Film & TV industry in the region through Production, Education/ skills training, and Networking/collaboration.
Coast OnScreen produce short films and short web series, with a vision to produce a T.V pilot and features in the future.
View The Litmus Test, the 2015 video podcast project and previous short films on the 'Productions+' tab.
Visit our What's Happening page or Facebook page for details of current and upcoming films / events.
Coast OnScreen run occasional courses in screen production.
Current course: Silver Screen, a free film making course for over 50's); This program runs throughout Feb 2019, as part of the NSW Seniors Festival with funding from FACS.
Over 50 and have a story to share? Register for Silver Screen.
Interested in storytelling and films? Join us for the screening of the local short films, on Sunday 24 February from 12pm as filmed by the program participants.

david adermann - PRESIDENT
Photographic Scientist, cinematographer, photographer, academic, researcher, inventor, writer, producer and director with over 30 years in the film industry.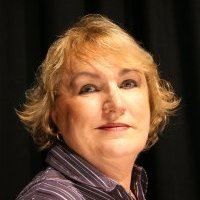 MARY MIDDLETON - TREASURER
Started in Theatre dancing and singing as a child. Performed many lead roles in musicals and plays over the years in community and mainstream theatre on the Central Coast and in Sydney.
Appeared as a 'rent a crowd' and featured extra in numerous films (including Muriel's Wedding) as well as TV shows. Particularly enjoyed playing featured roles in student films at the Australian Film and Television School (AFTRS) as well as for young people trying to enter into study courses in the film industry.
Trained with Sandra Lee Patterson and Jone Winchester at V for Video as well as various courses at NIDA and The Actors' Centre.
Founding member of Uniting Productions Gosford, currently actively involved as part of the management team.
More recently spending my leisure time directing plays and working full-time as a Compliance and Paraplanning Manager.
Last year I joined SeaCup to expand on a lifetime interest in films and how they are made.
melinda middleton - committee member
Melinda comes from a theatre background and worked as an assistant on our last film First Fireworks and has now caught the film bug as well. Enthusiastic and full of energy she can't wait to make more films.
bob fitzgerald - Vice president
Bob Fitzgerald calls himself a storysmith, driven by an urge that only great work can satisfy. He began filmmaking in the early 70's with a 16mm camera and a B&W video setup that required 3 people to carry around.
For the past twelve years he has been running his production business, producing corporate content, TVC's, National award winning music videos and documentaries.
Bob studied at AFTRS completing numerous courses including Modern Cinematography, Advanced Lighting, Location Sound, TVC production and Editing.
Bob has numerous IMDb credits for cinematography, lighting and sound.
Jennifer Dias - Secretary
Jennifer Dias is a Youth Development Officer with Central Coast Council. Jennifer delivers professional development opportunities for young people through partnership programs and events at the Hub Erina youth entertainment venue.
With a Bachelor of Fine Art, Cert III in Fine Art ( Photography), Bachelor of Teaching ( VA) & Cert IV in Community Services, Jennifer connects her passion with her interests to engage young people to pursue their own goals.
Visit ABC iView (seed project) to see the first episode of the Central Coast Council's Idea to Screen short film program, the We Dream project: I Dream. Developed across 2017 and filmed in 2018, this collaborative production was developed and created with emerging film makers and young people.